Discover
Your
Perfect
Sunscreen
A complete Line Of Sun Protection.
Everyday & Everywhere.
From daily life to leisure activity, SHISEIDO
has you covered
with a range of innovative and
powerful SPF formulas to help
your skin thrive.
And in the latest breakthrough, a portion
of sunlight can become Beauty Beams in NEW
Sun Dual Care™.
Sun Protection
Built Around You
Choose Your Lifestyle:
Daily

Perfect for daily use, the newest
SHISEIDO innovation, powered by
Sun Dual Care™, offers the dual
benefit of UV protection and hydration.

Shiseido

Urban Environment Oil-Free
Sunscreen SPF 42

Format

Sunscreen

Shiseido

Urban Environment Oil-Free
Mineral Sunscreen SPF 42

Format

Sunscreen

Shiseido

Urban Environment
Fresh-Moisture Sunscreen
SPF 42

Format

Sunscreen

Active

SHISEIDO's active series is made
to handle any sport or outdoor activity
you throw at it with SynchroShield™
technology that strengthens its protective
veil in higher heat and water contact.

Sports

Perfect for daily sports like jogging
or everyday applying, SHISEIDO offers
powerful protection while giving skin
a natural, lustrous, and contoured look
for long wear in the sun and during
outdoor activities.
Leading Suncare
Innovation
SHISEIDO is driven to create
breakthroughs in suncare
technology,
featuring innovations
such as Sun Dual
Care™ with the
power to protect from UV
rays and
beautify your skin with sunlight.
Block and Boost
It's not just a sunscreen.
It's sun-powered skincare.
Inspired by the sun's natural power to help plants
absorb nutrients through
sunlight, Sun Dual Care™
helps protect from UV rays and turns a portion
of
sunlight into Beauty Beams. This skincare benefit
is powered by the new
Spirulina Energy Essence,
ingredients derived from an ancient blue-green
algae
that has thrived in lakes for over 3 billion
years with its unique photosynthetic
properties.
Sun-Powered
Skincare
Skincare meets suncare in
the latest
SHISEIDO innovation
with dual benefits
of sun-activated
skin enrichment
and protection.
Discover
Sun Dual Care™
Since 1915 SHISEIDO has pioneered
breakthroughs
in skincare innovations
to now set the industry standard
as
the #1 brand for sun protection*.
From introducing the first SPF labeled
bottle in Japan
to the revolutionary new
Sun Dual Care™, experience
the entire
journey below.
*Source: The NPD Group/U.S. Prestige
Beauty Department/Specialty,
Skincare Total
Sun Brand Sales, January-December 2019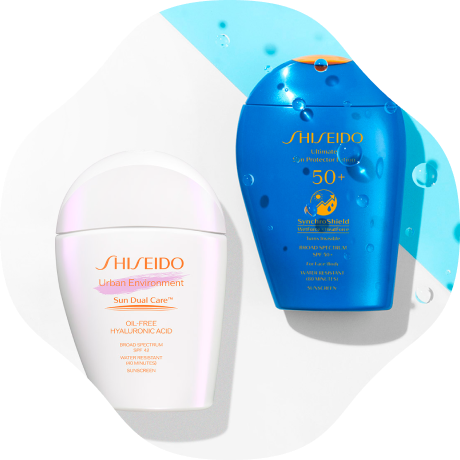 2022
Sun Dual Care™ turns a portion of sunlight
into beneficial light to target wrinkle
factors using Spirulina Energy Essence.
CONTINUE >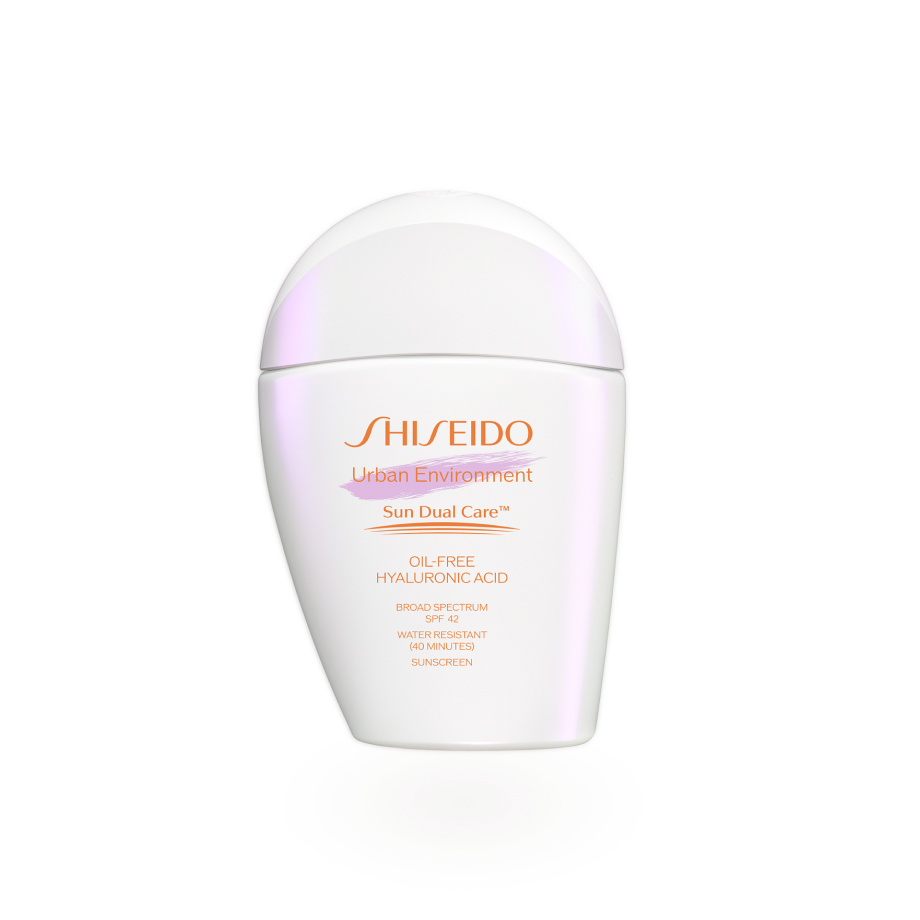 2020
SHISEIDO innovates with SynchroShield™,
delivering powerful protection with
the UV protective veil strengthened
by both water and heat.
CONTINUE >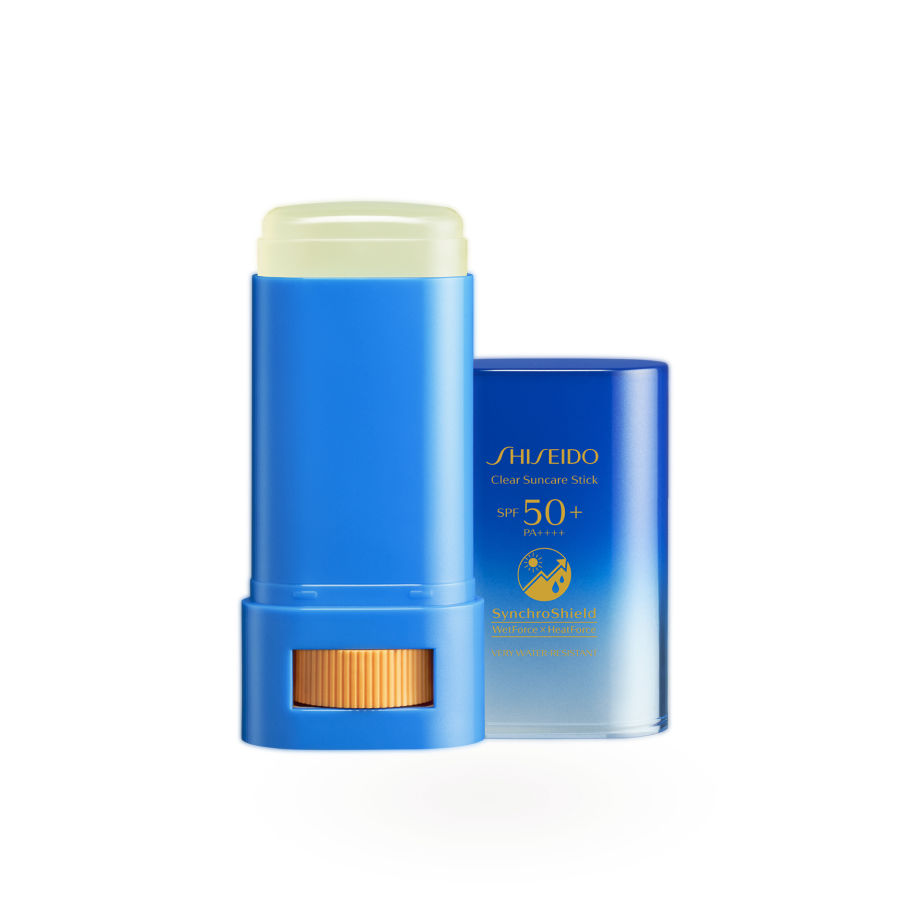 2015
SHISEIDO launches its WetForce
technology which becomes activated
when in contact with water creating
a stronger UV protective veil.
CONTINUE >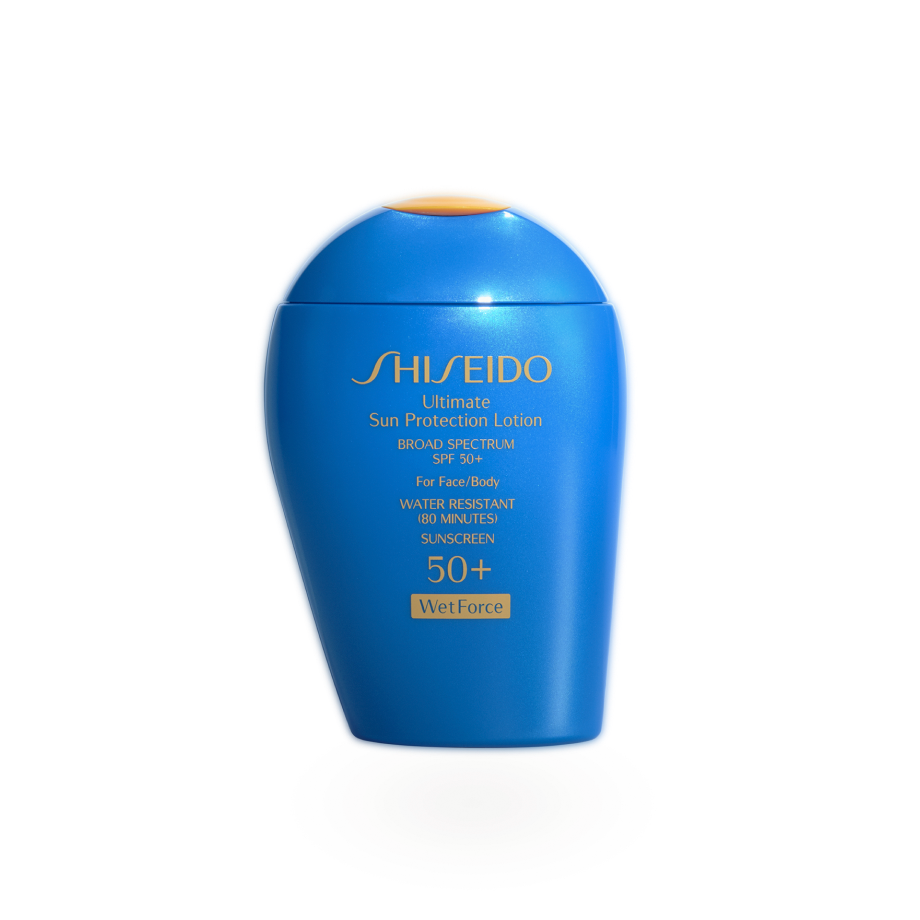 2012
SHISEIDO develops
SuperVeil-UV360™ technology
which ensures powerful UV
protection from all angles.
CONTINUE >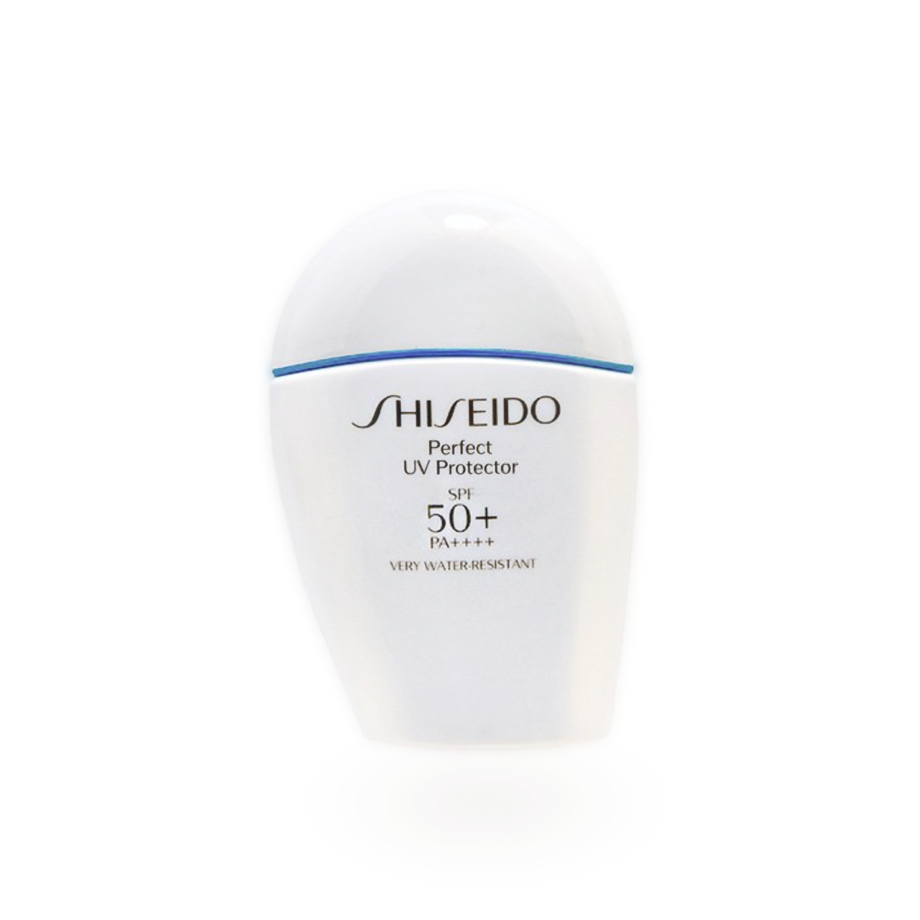 1986
SHISEIDO sunscreen includes
a PFA display, which measures
the UVA protection factor.
CONTINUE >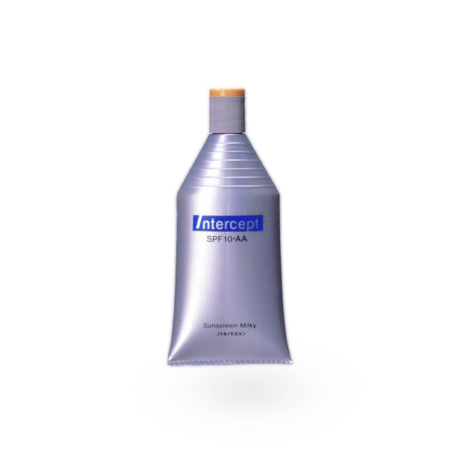 1980
SHISEIDO Sunscreen displays
an SPF— the 1st company in Japan
to do so.
CONTINUE >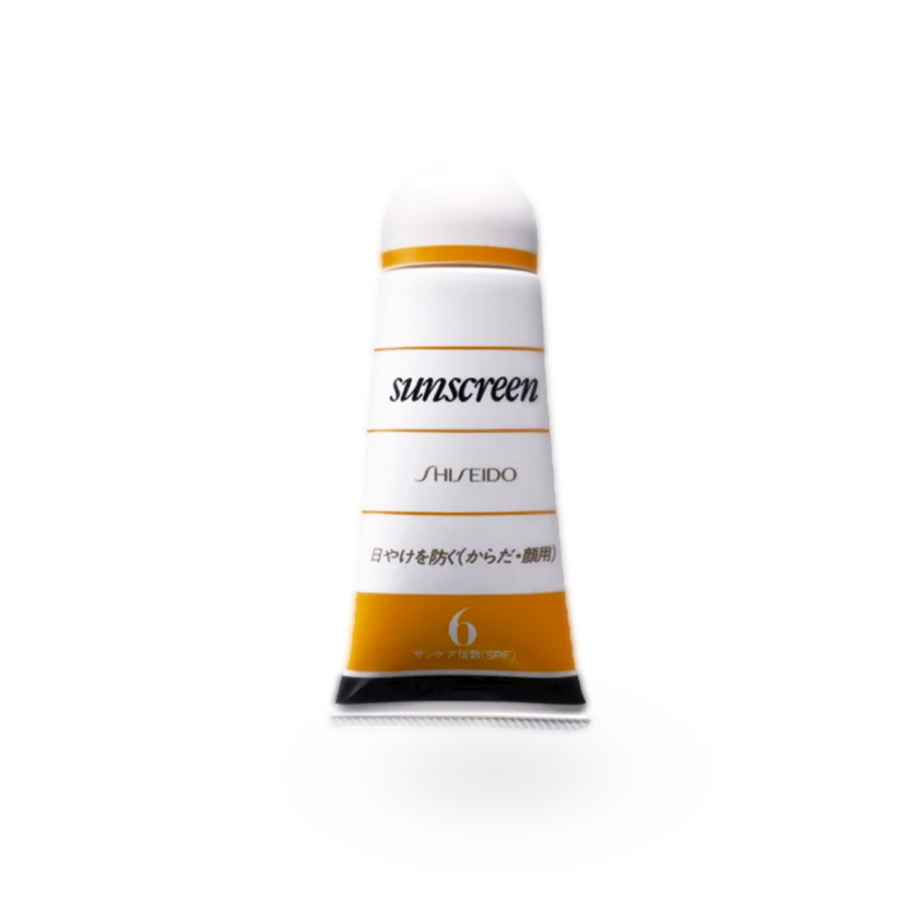 1923
SHISEIDO launches its first
sunscreen: Uviolin.
CONTINUE >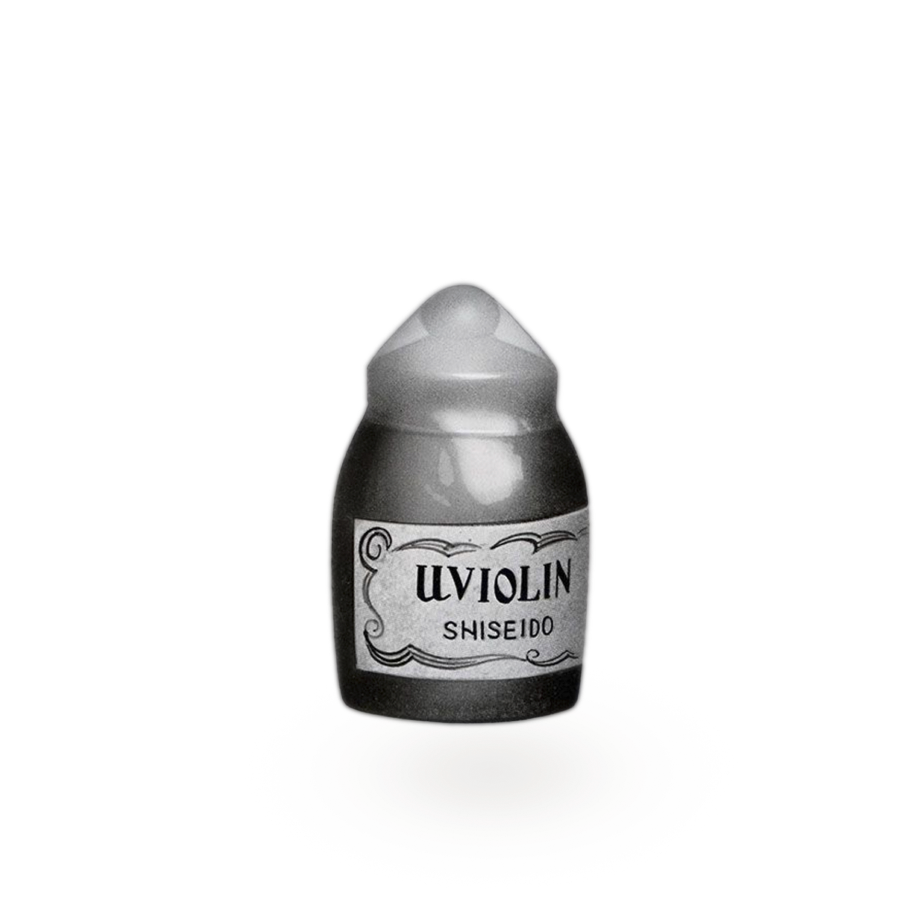 1915
SHISEIDO begins research
into UV protection.
FOR OVER 100 YEARS >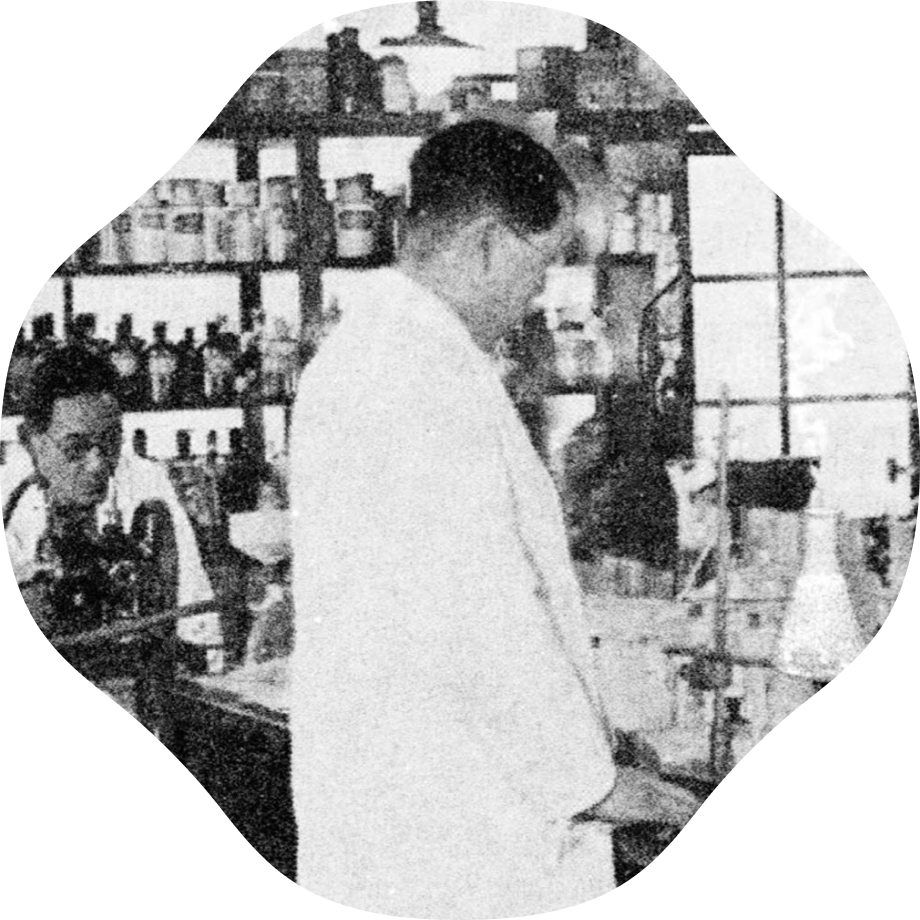 For Over 100 Years
2022
2020
2015
2012
1986
1980
1923
1915
Suncare Q&A
The Best Suncare Questions
You're Probably not Asking.
Why does SPF matter?

"SPF" stands for sun protection factor which
indicates how effectively the sunscreen protects
skin from UVB rays which causes redness and
inflammation of the skin in a short time.
The number indicates how long the inflammation
caused by UVB rays can be prevented
compared
to when nothing is applied, and the larger the
number, the higher the protective
effect against
UVB rays. In 1980 SHISEIDO Sunscreen became
the first company in Japan
to label SPF on their
products.

"SHISEIDO Sunscreen" displays an SPF number.
The 1st company in Japan to do so.
Does the way I apply sunscreen
matter?

Yes, any part of skin exposed without protection
is susceptible to being burned, so careful
and constant application is important. Make sure
you apply the right format for conditions
too
(waterproof for water activities).
The recommended amount is to apply one ounce
for
the entire body and a coin sized dollop for
the face, and reapply every 2 hours or post‑swim.

And as sun rays can reach you from all directions,
not just straight down from the sky,
SHISEIDO has
developed SuperVeil-UV 360™ technology to give
your skin consistent,
complete, UV skin protection
from all directional angles.
Can sunscreen replace my
skincare?

Sunscreen can help prevent wrinkles, dark
spots, and uneven skin tone, and multiple signs
of aging skin caused by UV rays. However,
to achieve the most out of any skincare routine,
SHISEIDO recommends a dual process designed
to both defend the skin from the elements
and
revitalize the skin to address visible concerns.

As the #1 in Sun Protection* for Face and Body,
learn how SHISEIDO is pushing suncare
innovation to not only protect your skin but
beautify it as well through application. Learn
more
in our Defend and Regenerate section.

*Source: The NPD Group/U.S. Prestige Beauty Department/Specialty, Skincare Total Sun Brand Sales, January-December 2019
How can skin feel smooth,
strengthened, and hydrated?

Exposure of unprotected skin to sunlight can
cause skin to dry and quickly chap. And over
time daily exposure to sunlight while unprotected
can compound causing skin to weaken.
That's why
it's great to look for a sunscreen with moisturizing
properties, like the NEW Sun
Dual Care™ product
to keep your skin nourished and UV protected.

To build more resilient skin after damage from sun
and pollutants, consider the daily
application of
SHISEIDO'S ULTIMUNE with the Lifeblood™, Power
of Science. ULTIMUNE
works to strengthen skin's
natural defenses and help build resilient, radiant
and smooth
skin with benefits that can be felt
within 3 days. Learn more at the Ultimune page.
Protect &

Strengthen
As the sun can dehydrate your skin,
a good sunscreen
should offer
moisturizing care to replenish it and lead
to healthier looking skin. With daily applied
use, products
with Sun Dual Care™ can
not only leave your skin
protected but
can fit into your beauty routine to achieve
healthy vibrant skin. With Spirulina Energy
Essence, use
over time can help target
areas that cause signs of aging.
Pair with other skincare products like
ULTIMUNE
Power Infusing Concentrate
for a complete skincare
routine.
ULTIMUNE works to boost skin's natural
defense to strengthen the skin barrier
function for
firmer, more resilient skin.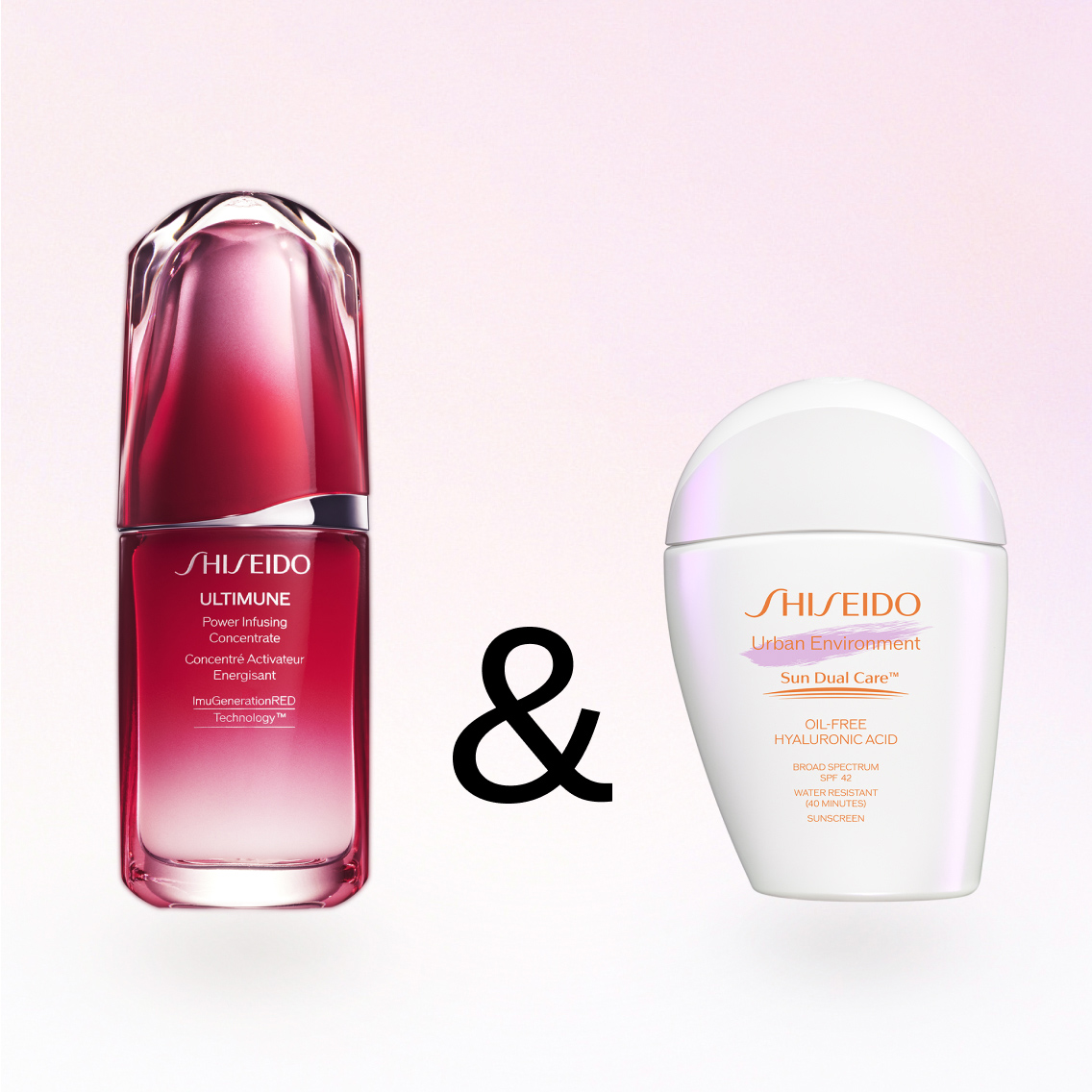 ultimune
Sun Dual Care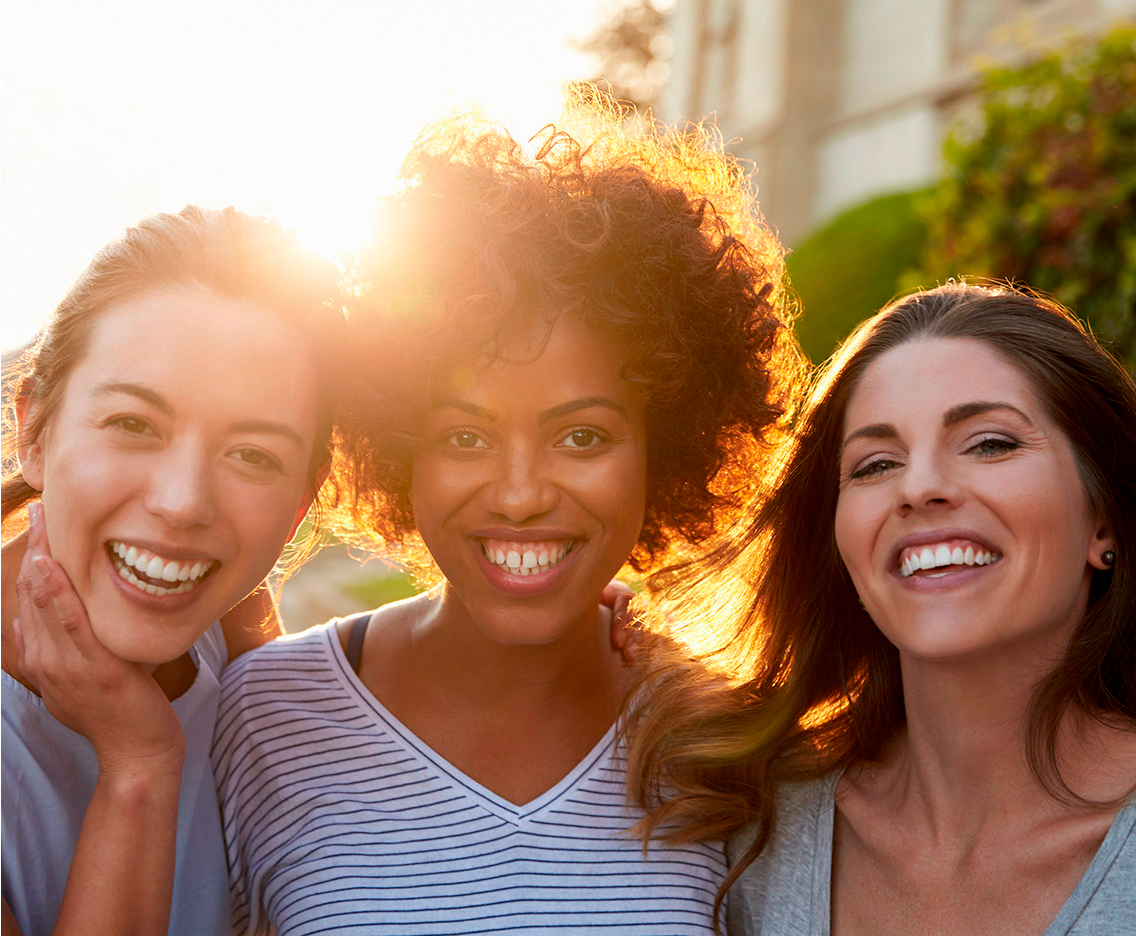 Sustainable
Beauty Actions
As the top-runner in suncare technology,
SHISEIDO is committed
to providing
you with smart solutions to feel confident
outside
and the impact on the environment.
The three focuses are: smart
formulations
for better skin protection, smart packaging
for reduced
carbon footprint, and smart
action for protecting our oceans.
Customers can learn more about SHISEIDO's
sustainable actions
by visiting the sustainable
business actions page.